Key Features
Why choosing EngageBot.PRO for your engagement groups over any other alternative?
Modular
Select which features to enable and which to disable, at any time
Customizable
Edit every single message, icon, or button, with no limits
Advanced
Related by leading experts in Reverse-Engineering
Scalable
Pay only for the features you use, enable and disable them whenever you want
About EngageBot.PRO
Launch your groups with EngageBot.PRO
Quick access to all the tools you need to create, launch and monetize your engagement groups
Unlimited Groups

No limit on the number of groups you can open. You can create as many groups as you want, with a single license, completely independently!

Stability and Security

Your data belongs only to you, and only you can have access to it. They are encrypted within several European servers, which guarantee their 24-hour operation

Continuously improving functionality

EngageBot.PRO's advanced features are constantly being improved, and with your license you'll get all the updates!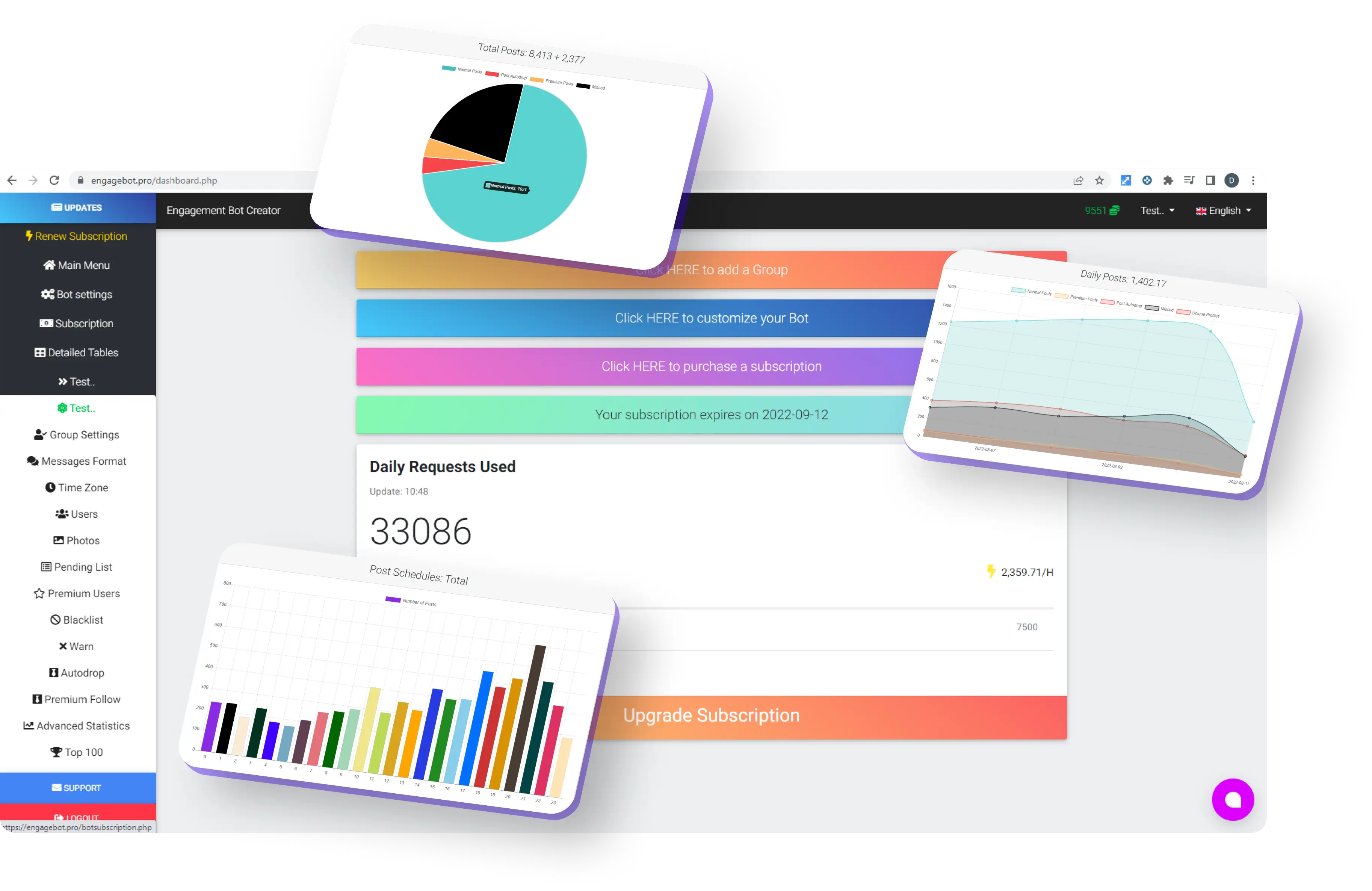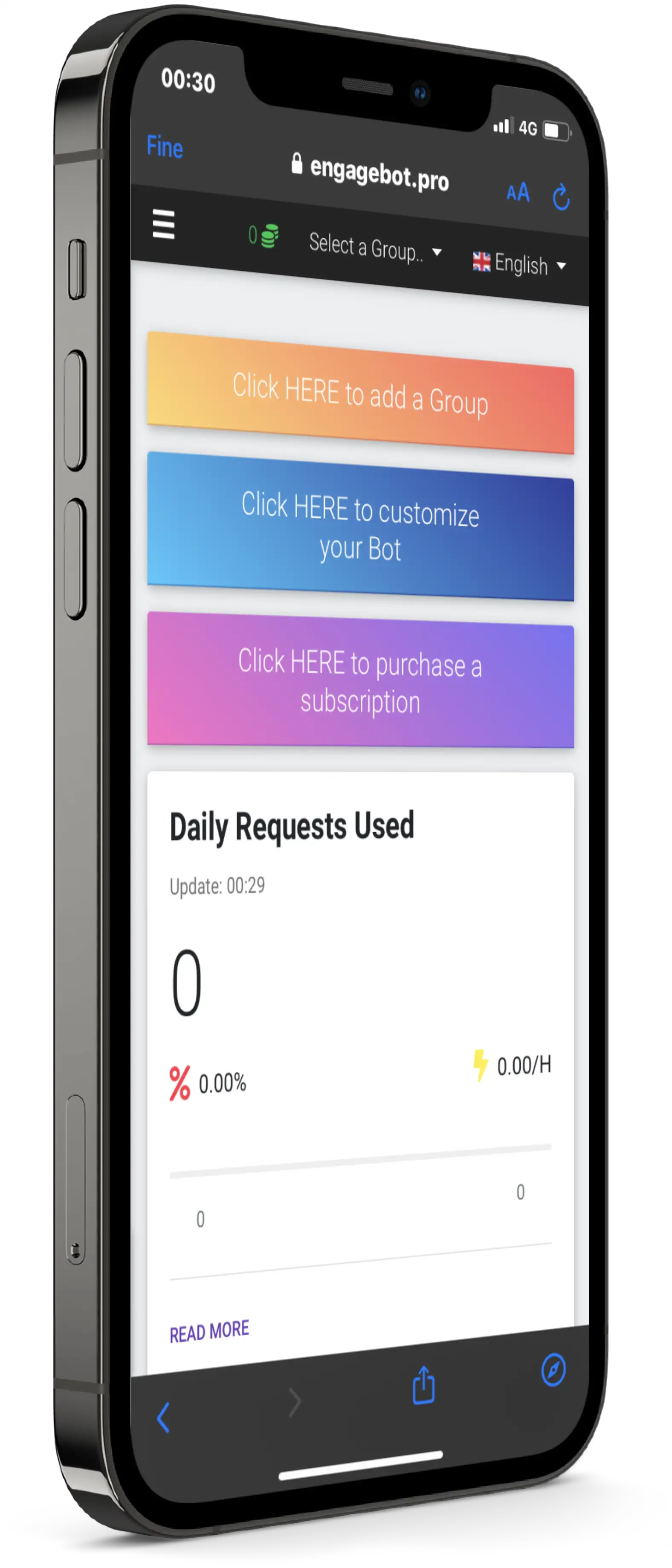 Best Features
Access never-before-seen features
EngageBot.PRO is synonymous with innovation and novelty. We have studied together with industry experts the most useful features for managing engagement groups, putting them all within an advanced web panel
Responsive Panel
The mobile-first panel allows easy and intuitive use from both cell phone and computer
Super-Customizable Design
Customize 100% of messages, buttons, graphics and icons, turn them on and off, and more
Smart Premium Management
EngageBot.PRO manages premium users intelligently, through autodrop, whitelist, follow, waitlist, repost, and more
Monetizing your group
EngageBot.PRO allows you to monetize your group through expiring premium memberships, placements, periodic advertisements and messages in various formats
Advanced Statistics
In EngageBot.PRO you will find many ways to get information about the progress of your groups: Health, Drop Rate, daily posts, rankings and much more
Detailed Tables
Inside EngageBot.PRO you'll find lots of tables, with all the records entered in your data, and you can export them to CSV with one click!
Competitive pricing suitable for everyone
Select the plan that suits your needs. All plans will allow you to create endless groups!
You will find a "Requests Calculator" within the WebPanel.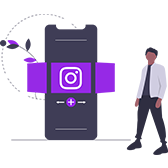 Unlimited Groups
Likes, Comments, Saves and Stories
Up to 7500 daily requests
Best for Small Communities
100% Customizable Bot
Smart Premium and Autodrop Management
Weekly Charts and Stats
Automated and Smart Premium and Autodrop Management
Up to 25 autodrop users
Detailed error list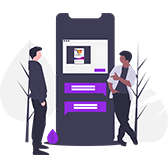 Unlimited Groups
Likes, Comments, Saves and Stories
Up to 30000 daily requests
Best for Big and Active Communities
100% Customizable Bot
Monthly Charts and Stats
Automated and Smart Premium and Autodrop Management
Up to 75 autodrop users
Detailed error list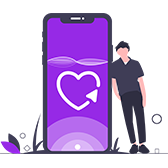 Unlimited Groups
Likes, Comments, Saves and Stories
Up to 75000 daily requests
Best for Multi-Communities and Resellers
100% Customizable Bot
Yearly Charts and Stats
Automated and Smart Premium and Autodrop Management
Up to 200 autodrop users
Detailed error list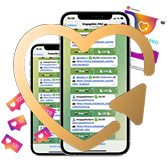 Custom
All the features available in the other packages
Likes, Comments, Saves and Stories
Admin Follow Check
Up to Unlimited daily requests
Up to Unlimited autodrop users
Whitelabel and Customistation
Unlimited Charts and Stats
Screenshots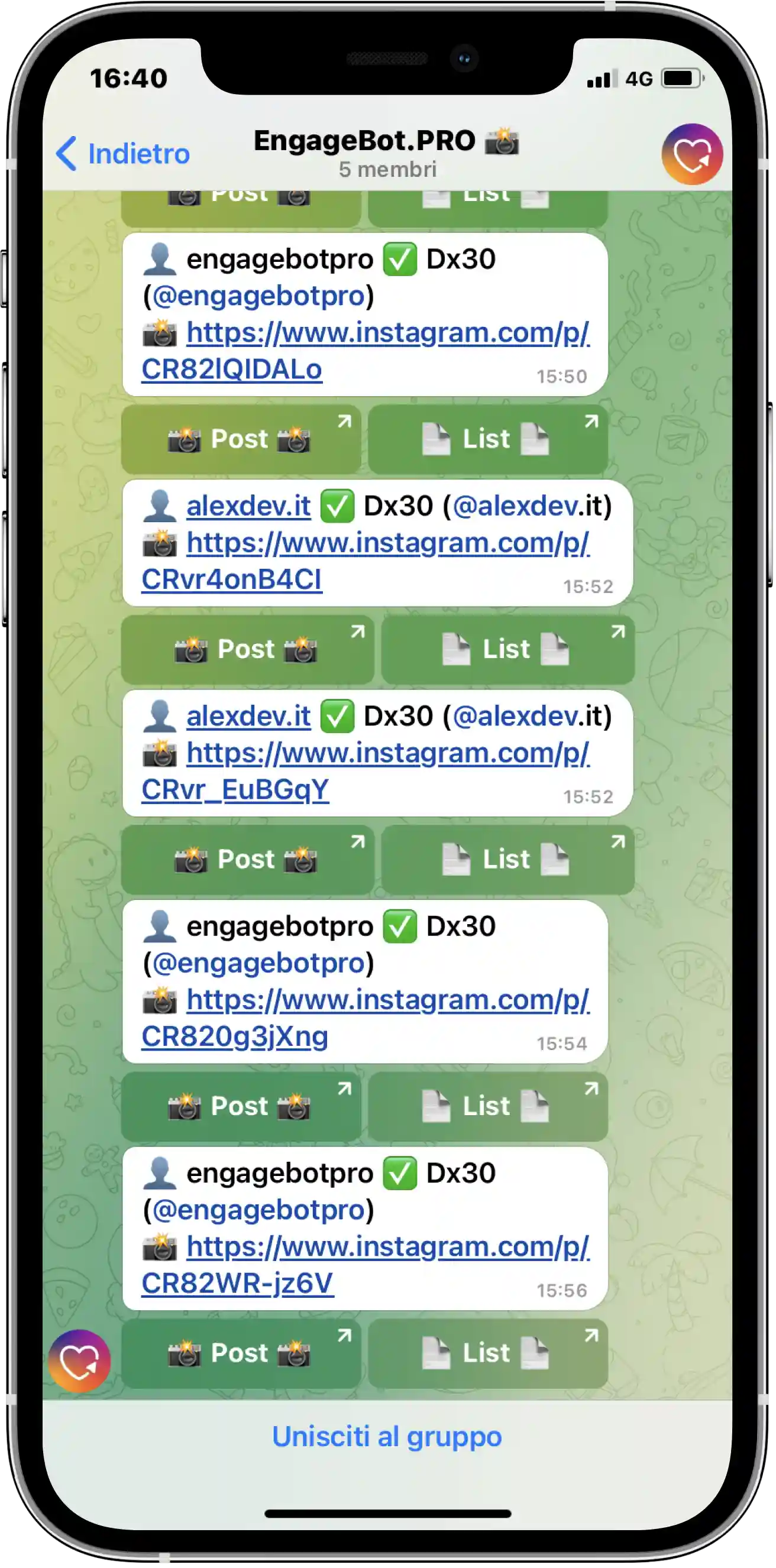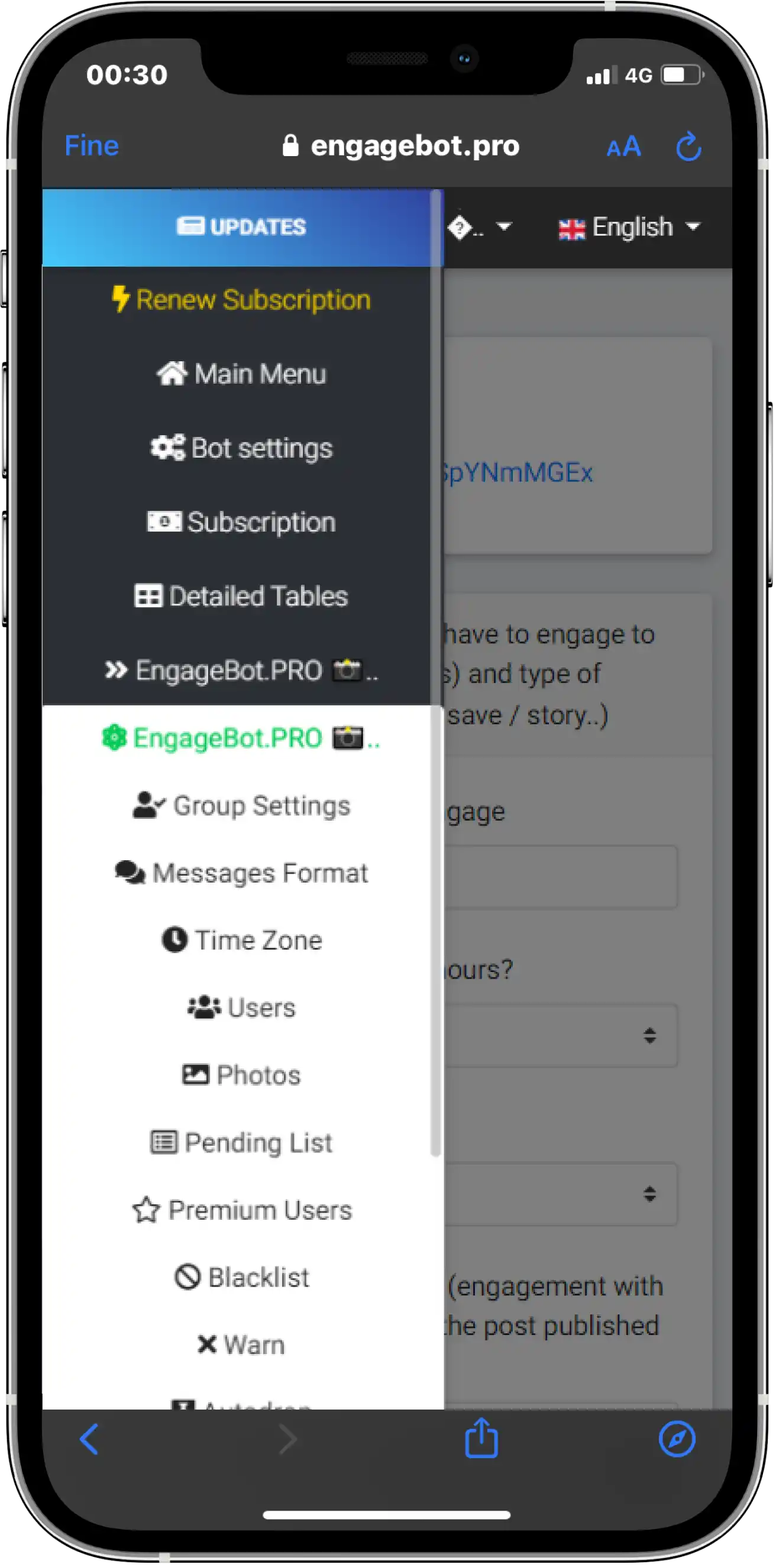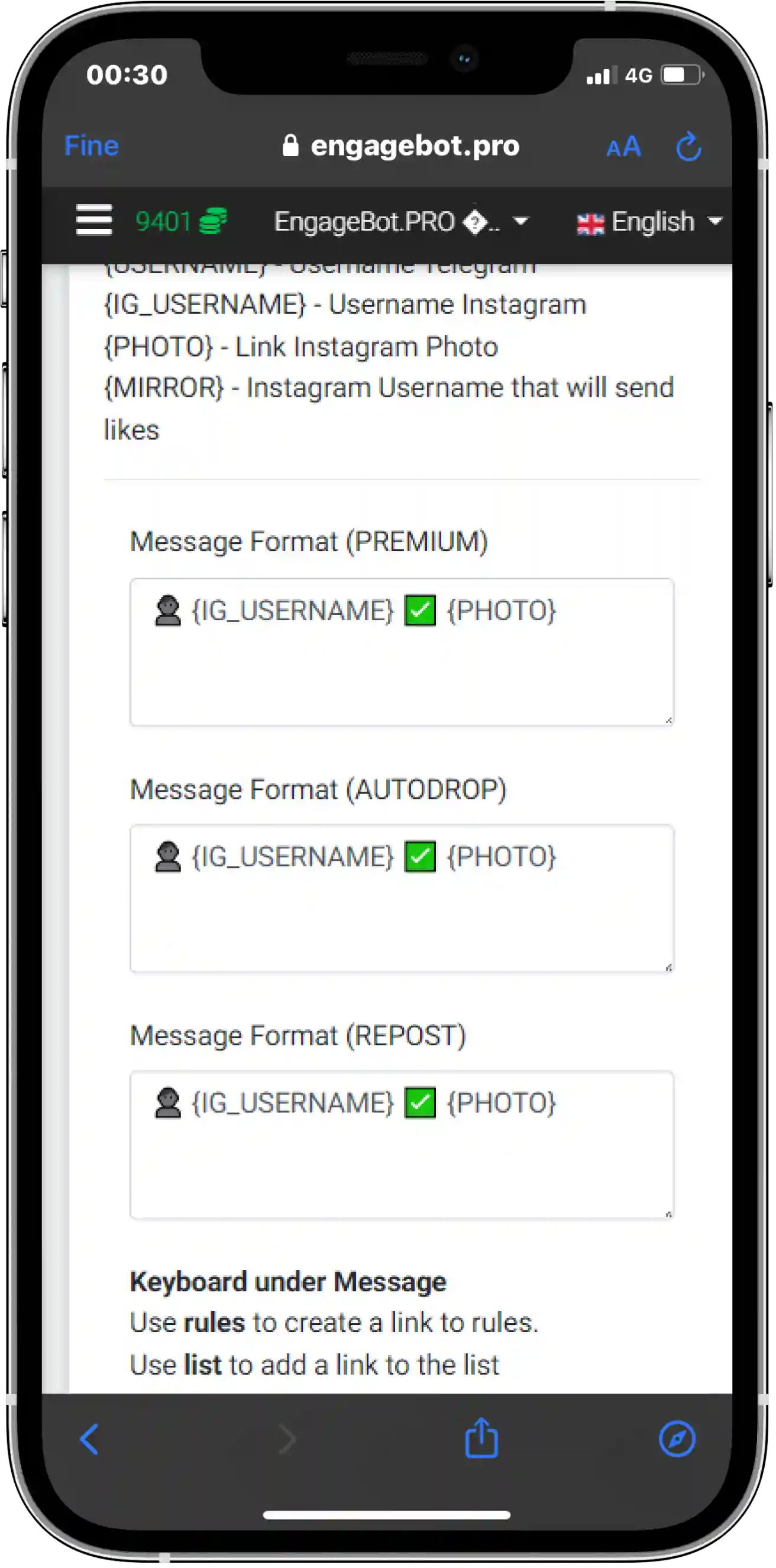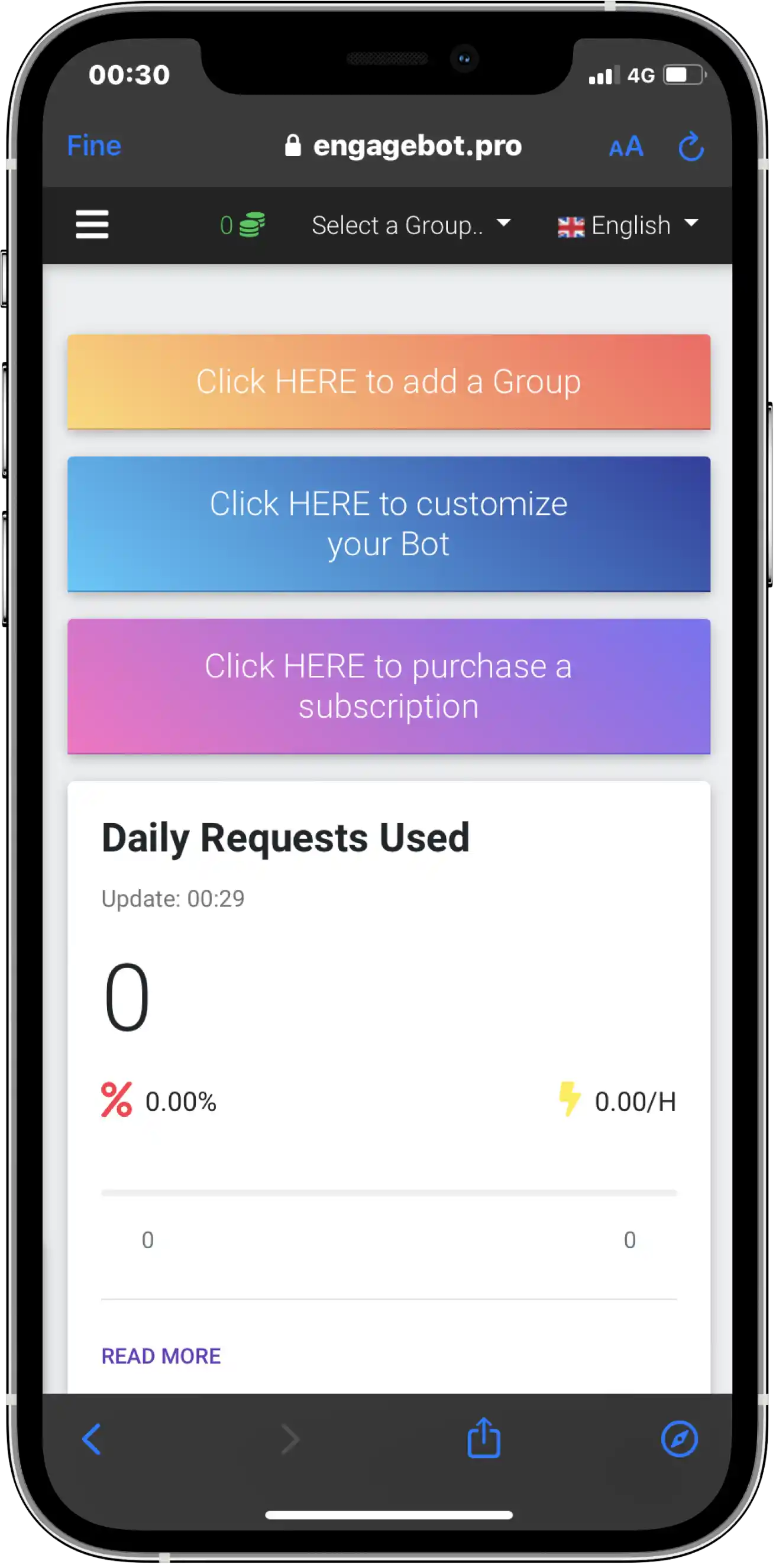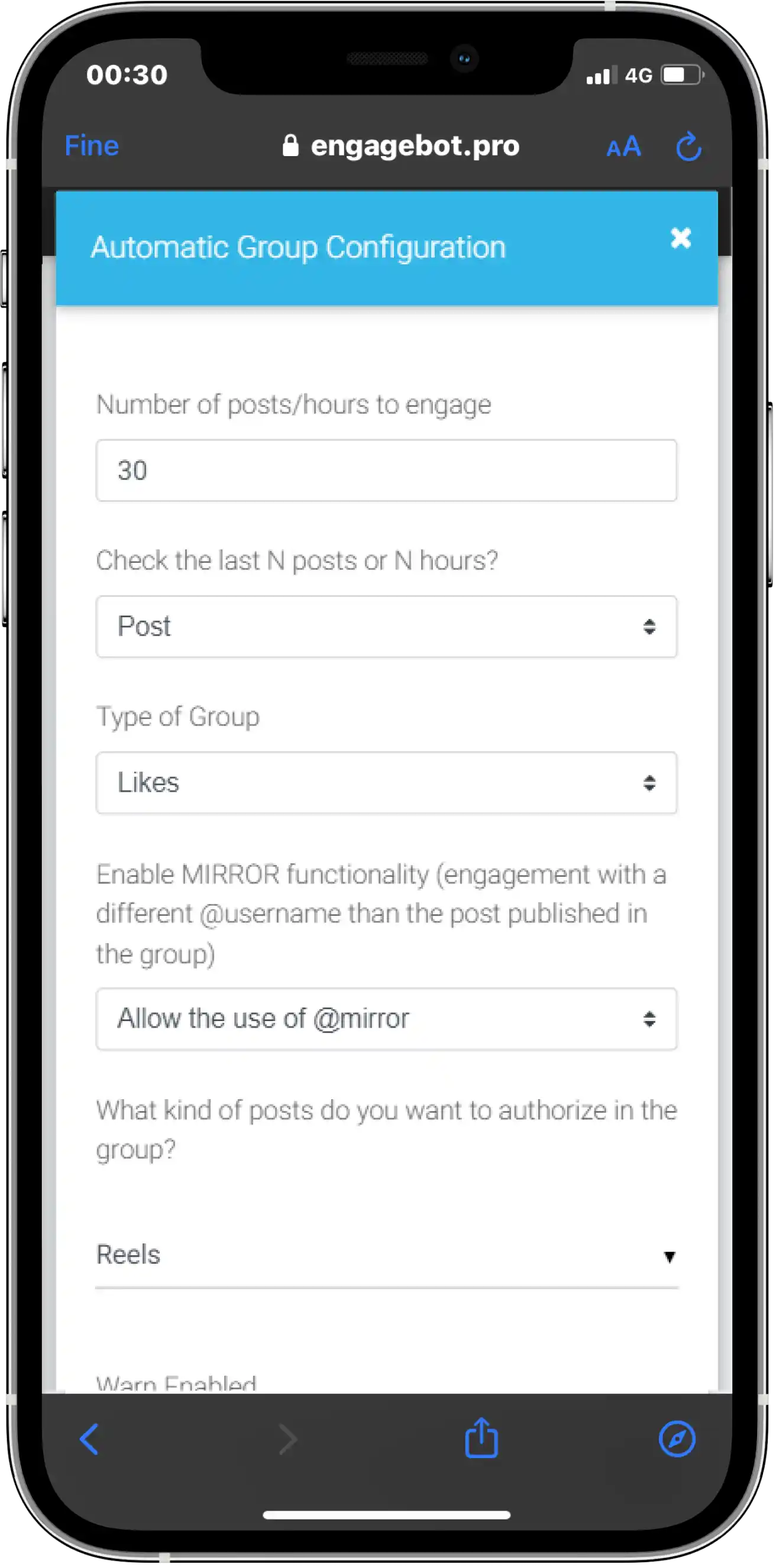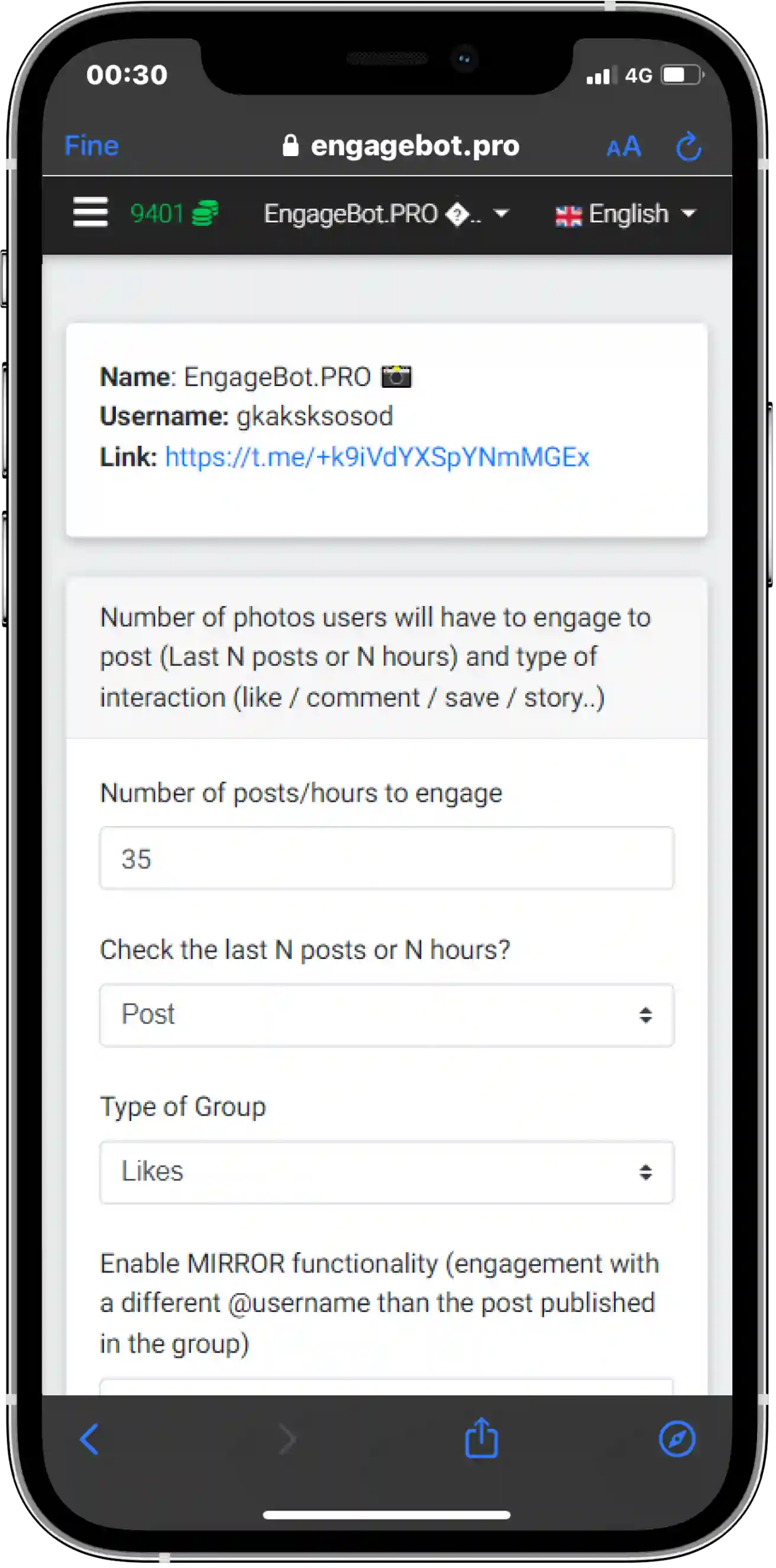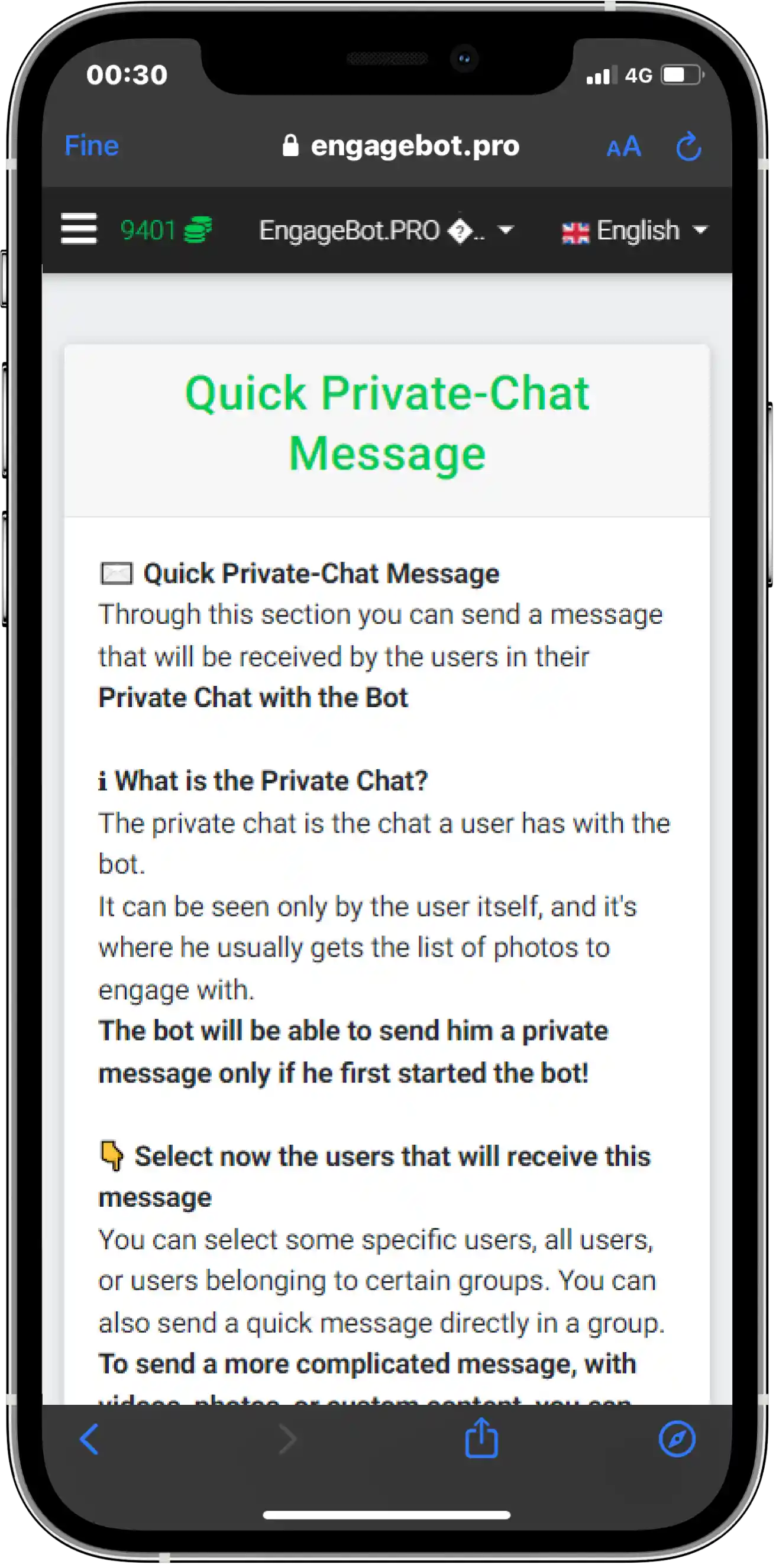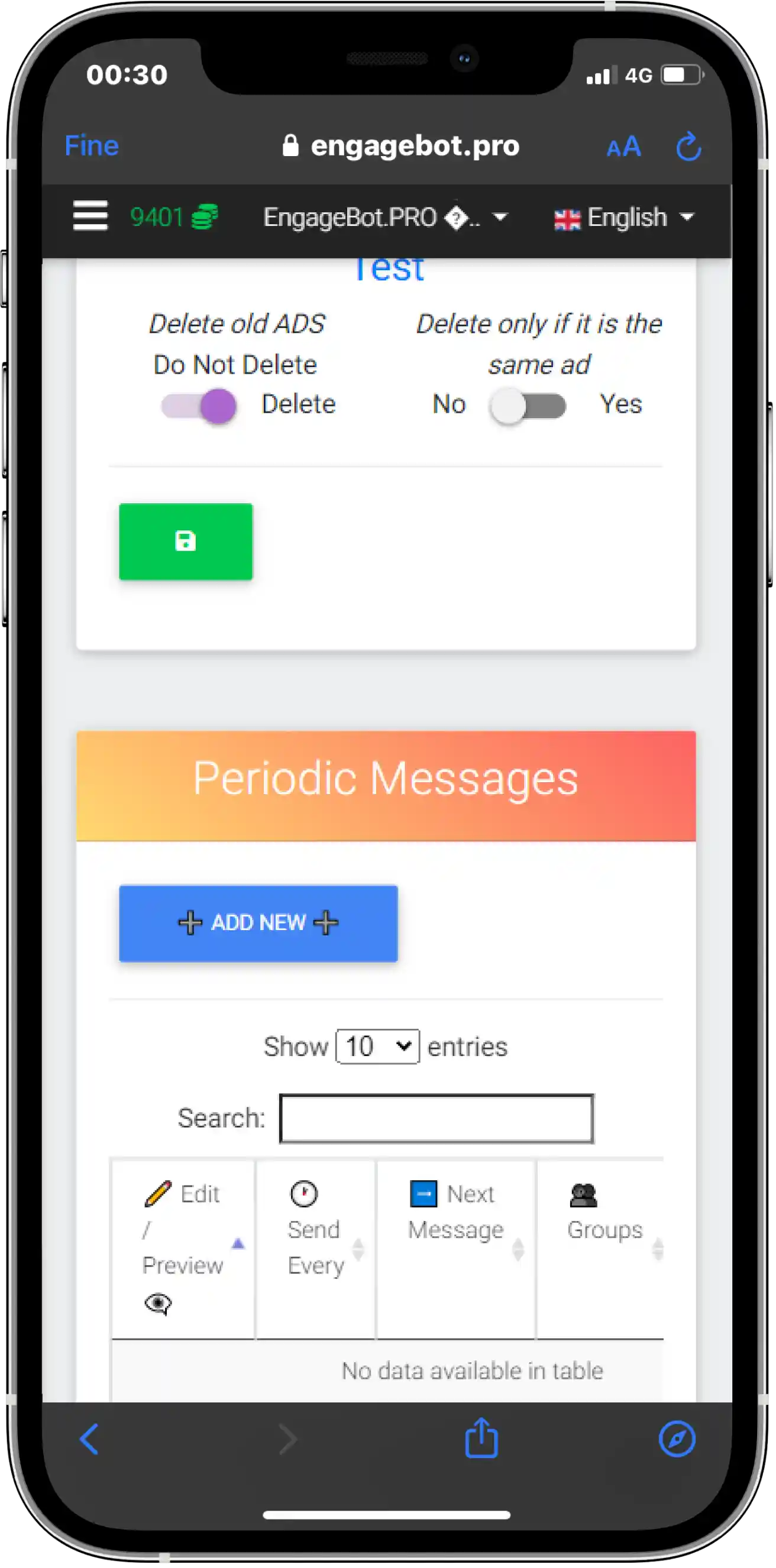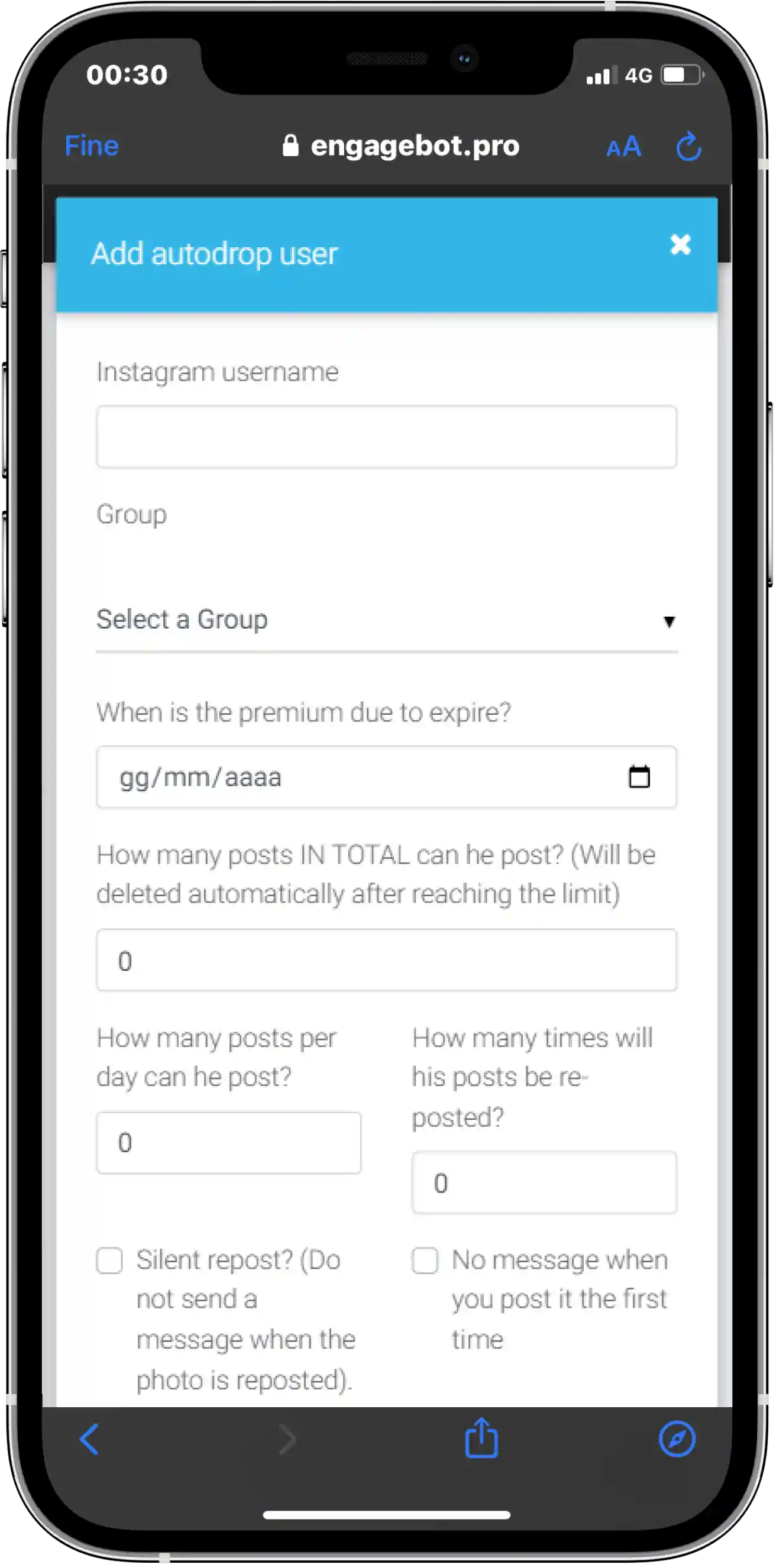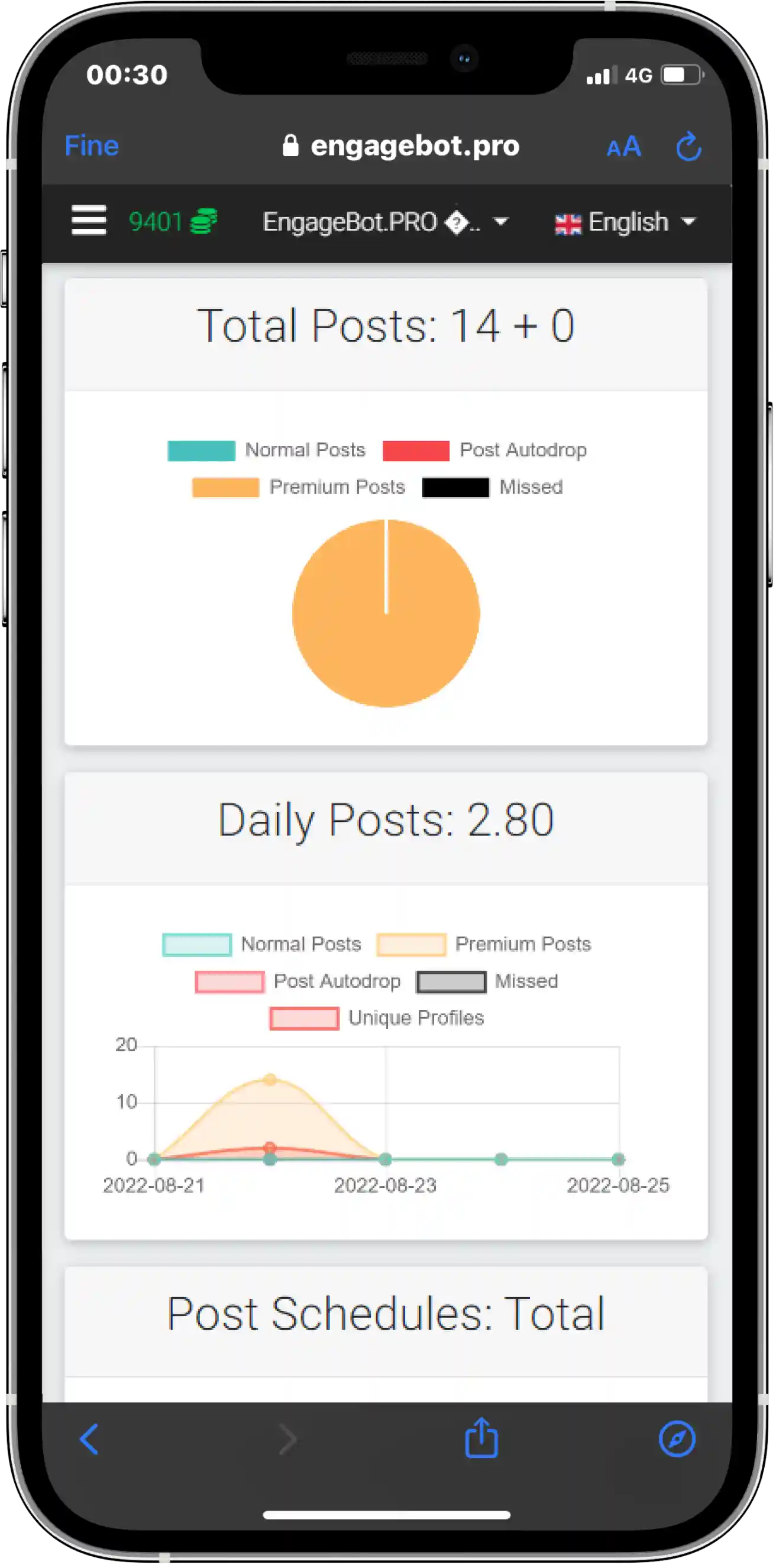 Automation for your groups
Install the bot in your group and configure it in a few seconds, and you'll be ready to go!
Your group will be totally automated, and you can later personalize it to minimum detail
Responsive and Intuitive Panel
Our panel is mobile-first, meaning that it's specifically thought to work on mobile devices, and will allow you to access every feature in just a few steps
Total Customisation
You will be able to edit each message in details, changing list, messages, errors, rules, welcome, and everything sent by the bot.
Don't want to do it? No problem, we have a predefined set of messages for every need!!
Dashboard and Usage
In the dashboard you will be able to see your current plan usage, the expiration, and through a quick button renew or change it.
You will also be able to add new groups and customize your bot
Automatic Group Configuration
If you don't want to immediately configure every detail, you can trust our Automatic Configuration. In a single step, providing some basic details, you will automatically obtain the best settings for your group
Detailed group configuration
After configuring your group with the automatic configuration you will be able to access group page to change the settings, review them, and customize it!
A lot of Utility Features
Our panel not only will help you automating your groups, but much more!
The Bot Private Chat can be entirely customised and can contain advanced menus like @EngageProBot
You can also send messages to all users, periodic notifications and much more
Periodic Ads and Messages
Through the periodic messages and ads feature you can send to the users, in private chat or group, one or more messages, stickers, videos, images, and anything else, simply scheduling it without needing to remember!
Premium, Autodrop and Follow Users
In your panel you will be able to configure in details all your extra users, like Premium, Autodrops or Follow ones.
You will be able to select an expiration date, allowed groups, number of total posts and much more
TOP Users and Detailed Statistics
Inside our panel you will be able to access advanced charts filterable by group, to analyze users growth, posts speed, errors and every useful information
Have any doubts?
Read our FAQs or our guide!